"In Search of King Solomon's Magic Ring: The Amazing Abilities of Grey Parrots" with Irene Pepperberg
March 7th, 2018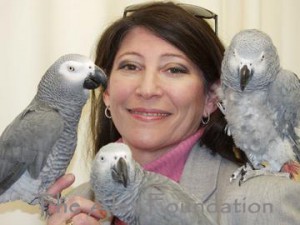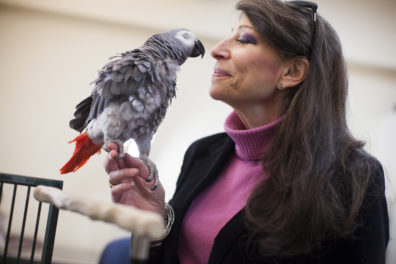 CARY HALL • Wednesday, March 7th, 2018 at 8:00 pm
Note: Tickets are no longer required for admission into lectures.
In Search of King Solomon's Magic Ring: The Amazing Abilities of Grey Parrots
Dr. Irene Pepperberg, a Research Associate and Lecturer at Harvard, has been studying the cognitive and communicative abilities of Grey parrots for over 40 years.  Her most famous subject was Alex, the grey parrot with whom she worked for decades. He displayed astonishing abilities in learning, communication and feeling. After a brief description of the history of research on avian abilities and of her work with Alex, Dr. Pepperberg will present her most recent findings with her current subjects, Griffin and Athena, showing how their intelligence compares with human children.
Related Links:
Irene Pepperberg's Wikipedia Page
Irene Pepperberg's Alex Foundation Webpage
Harvard Gazette Article on Irene Pepperberg's Parrot Research