"Reclaiming Conversation: The Power of Talk in a Digital Age" with Sherry Turkle
November 16, 2016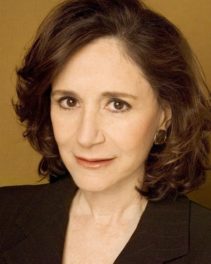 This lecture has already taken place! Click here to view a recording of this lecture.
Wednesday, November 16th, 2016 at 8:00 pm
Sherry Turkle, a Professor in the MIT Program in Science, Technology, and Society, has been studying digital culture for over thirty years. Although she has long been an enthusiast for the possibilities of technology, she observes a troubling consequence: at work, at home, in politics, and in love, we find ways around conversation, tempted by the possibilities of a text or an email in which we don't have to look, listen, or reveal ourselves. But there is good news: we are resilient. A return to conversation, the talking cure, restores empathy and repairs the failing connections of our digital world.
Related Links:
More About Sherry Turkle's Latest Book
Wikipedia Page about Sherry Turkle